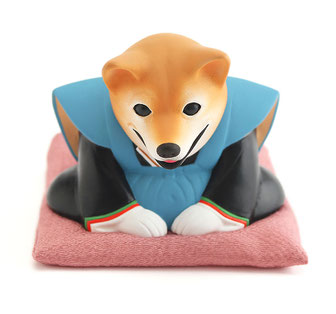 どもっ!! Matsuyamaっす~~!!
( Hi!! I'm Matsuyama~~!! )
皆さま、明けましておめでとうございます!!
( Everyone, Happy New Year!! )
本年も何卒よろしくお願いいたします!!
( Please treat me this year as well as you did last year!! )
昨年は、色々と試しては失敗の繰り返し、後半にようやく色々な事が見えてきました。
( I repeated to try and to fail. But Various things became concrete in the end of the year. )

今年はそれを、私生活も含めまして制作はもちろん、一つ一つコツコツと実際に積み木を積み上げて行きたいと思います!!
( This year, I'm thinking that I want to build like a building block my life and my works!! )
焦らずスピードアップで、広く短い階段でなく、狭く長い階段を作るように!! よそ見してる暇なくなってきてしまいました。。。。
( It's should raise speed, It's without being impatient, It's like making a narrow long staircase!! A wasted time is running out of time.... )
歳っすね。。。。そろそろ体も気をつけながら踏ん張らないと。
( I'm getting old....I should by careful about my health and I should stick to it. )
皆さんも良い一年にして下さい!!
( Everyone please make it a good year!! )
それでは改めまして
( Well, then... )
今年もよろしくお願い致します!!
( Thank you for everything last year. Best wishes for 2018!! )

---
If there are any incorrect English sentence, Please fix them by comment!!
Thank You~~!!