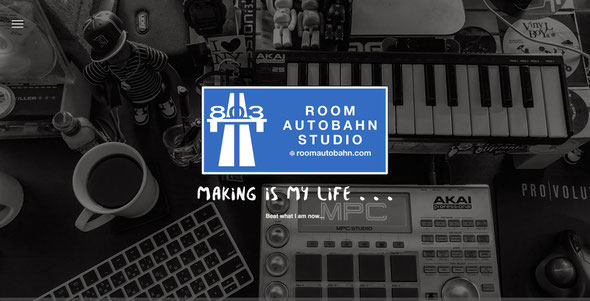 どもっ!!
( Hi!! )
大分ご無沙汰してしまいました。
( Long time no see. )
この1ヶ月ちょい、自身のこのWebsite "roomautobahn.com" のリニューアルを頑張っておりました。
( I was doing renewal this website "roomautobahn.com" for about one month. )
全部1人でやっていたので、毎日少しづつ、結構時間がかかってしまったっす。。。
( I was doing it by myself a little every day, so it took a lot of time. )
でも、今のとこ思うようになったのでよかった!!
( But, I'm glad that exactly as I imagined!! )
世界中の色んなアーティストさんのWebを見に行って参考にさせて頂きました!!
( I checked and based on website of various artist in the world!! )
いよいよ4月もスタートっす!! 新たな気持ちで進んで行きたいと思います!!
( April started!! I'm thinking I will start with a clean slate!! )

引き続きよろしくお願い致します!!
( Thank you for your continuous support!! )
---
---