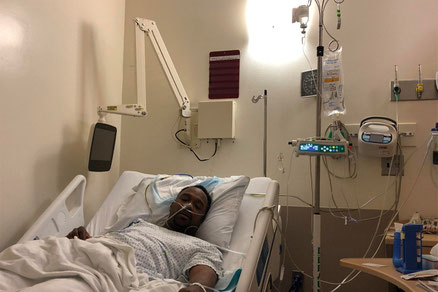 どもっ!!
( Hi!! )
SNSで発見したんですが "DJ Spinna"が大変な事になってるみたいです。
( I found it on SNS. It appears that He has been suffering serious trouble. )
なんでも緊急入院、緊急手術をしたらしく、これからリハビリに相当困難で時間がかかるみたいです。
( It appears that DJ Spinna had an emergency surgery hospitalization. So The recovery process for this procedure is long and difficult. )
その間DJとしての仕事が出来なくなってしまうので彼の家族と彼自身を助けようと、彼の友達がFundを立ち上げたみたいっす。
(He can not do to DJ in the meantime. He and his family need help. Therefore  His friend set up his fund. )
この間日本に来てたばかりなのに、早く回復して欲しいです!!
( He just came to Japan recently. I hope that he will get better soon!! )
この機会に彼の作品もiTunes等で聞きまくりたいっす!!
( On this occasion、 I wont to listen a lots of his works on iTunes etc!! )
そうする事で少しだけでも彼の助けになったらいいっすね!!
( I hope, That will be help for him!! )
---
---